Let's talk about the process of overcoming anxiety and depression as it relates to betrayal trauma, and a resource that helped me tremendously in my own healing journey. The book is called The Anxiety Cure. The author, Dr. Archibald Hart is both a Christian, and a Doctor of Psychology. I loved his commitment to the Word of God, coupled with his expertise in the science of brain chemistry.
I read The Anxiety Cure in 2017, when my life was upside down, and I was DEEP in the depths of betrayal trauma. It helped me understand what was happening to by body, specifically my brain, and what I could do about it in a way nothing else had. I highly recommend a read for anyone who is seeking an understanding of anxiety and depression.
My Story with The Anxiety Cure
I must admit, I have been skeptical in the past when I've heard people talk about anxiety and depression. I believed them to be over-diagnosed and over-medicated crutches people used to avoid facing and dealing with real problems. And honestly, maybe those things are partially true. But as is often the case, life tends to teach us some hard lessons about the things we think we have all figured out. Pride really does go before some nasty falls!
In the area of depression and anxiety, my own pride caused me to bury my head in the sand and refuse to acknowledge some very real problems until they got so out of control, my life was very literally in danger!
Then, back in February of 2017, upon the recommendation of our therapist, I started to read The Anxiety Cure, by Dr. Archibald Hart. It is the most helpful, informative, yet Biblically sound resource on this topic I've ever found.
Reading it changed so much about how I think about Anxiety and Depression. It helped me to actually understand the physiological aspects.  If you suspect that you or someone you know may suffer from Depression or an Anxiety Disorder, this book is for you!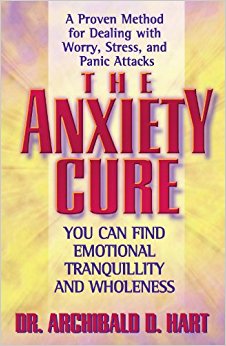 Understanding Anxiety and Depression
After a brief introduction to the topic and an outline of what you can expect in the book, Dr Hart jumps right into a very thorough explanation of the science of brain chemistry. I found this to be so helpful!
I had done a little research already, and knew some of what he shared, but never before had I seen the information so well organized and explained. His presentation made it simple to gain a fairly complex understanding of the hows and whys of brain chemistry. (Not to mention a very solid understanding of anxiety and depression!)
Dr. Hart went on to build on that foundation and gave an equally thorough lesson on the medications used to treat Depression and Anxiety. This was such an eye-opener to me! It informed my presumptions and changed my mind.
I was suddenly willing to consider the use of medication where I had always dismissed it before. Of particular help to me was the understanding that the use of medication did not necessitate a life-long dependence. In fact in many, cases it is simply a jumping off point to healing the brain. Afterward, it will be able to do the work it was created to do on its own.
Also, in this first half of the book, which is dealt with in very clinical terms, Dr. Hart very wisely breaks up some of the sciencey jargon by including personal stories from some of his patients. These narratives serve, not only as a break for our brains, but also to give the reader a sense of validation and community. It is always nice to hear about other people who deal with issues we deal with! And often times, we can more clearly see and understand ourselves through the lens of another's story.
Overcoming Anxiety and Depression
I love the extremely scientific approach in the first half of this book as Dr. Hart educates his audience, but equally helpful is what comes next. I love the way his tone completely changes in the second half as he moves into more practical advice on overcoming anxiety and depression.
He teaches us how to integrate lifestyle changes that will facilitate long term brain health. Incorporating these strategies will allow all but the more severe victims of these disorders to live free from anxiety and depression with only minimal, short term use of medications.
With the heart of a teacher, Dr. Hart equips his audience to overcome damaging thoughts and reprogram thinking.
In this second half of the book, Dr. Hart gives practical exercises and daily practices to promote rest and relaxation. He offers realistic strategies to combat stress in the business of day-to-day life, and confronts our tendency to worry. In fact, there is a 7 week plan to overcome worry included in the book which I am certain will be incalculably helpful to many.
Dr. Hart also talks about fears and phobias and offers suggestions on how to treat them. Finally, he explains how we can find healing through diet, exercise, Biblical meditation, humor, finding a purpose, and most importantly, turning to God.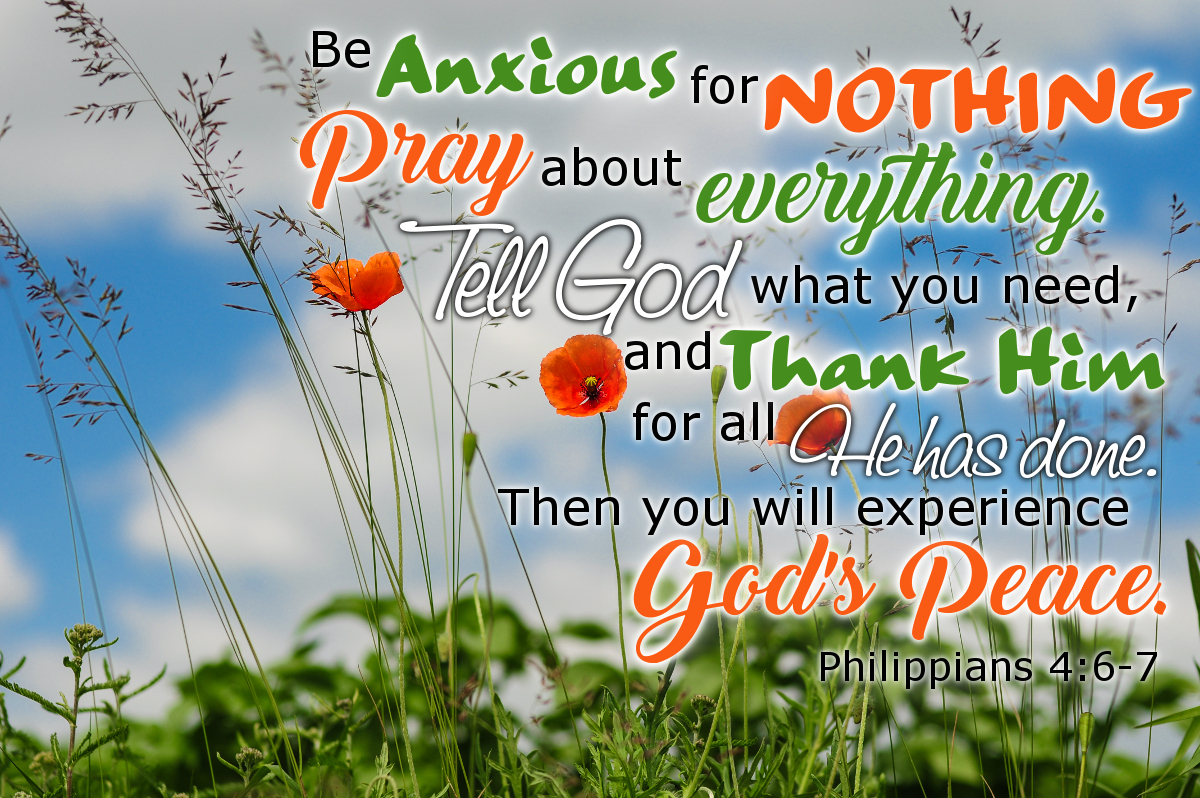 My Final Review – The Anxiety Cure
As I said before, I highly recommend this book, though fair warning, it is not a quick read. There is tons of information and it may take some time to get through it all, especially with a good solid grasp on it.
It's TOTALLY worth the effort, though. You'll walk away understanding anxiety and depression, and equipped in your battle to overcome these debilitating disorders.
---
***UPDATE – Thanks to the information I learned in this book, I finally gave in and went on an anti-depressant. I spent a little over a year (with the last 6 months including a gradual step down process in dosing) on that medication, and I couldn't be more thrilled with the results!
Honestly, I wish I hadn't waited so long to take this step! I can honestly say, I had NO IDEA how deeply depressed I had become. How cloudy my brain had become was shocking to me. And I didn't even realize it until that cloud lifted!
I have been medication free for well over a year and a half, and I feel great. Using the Word of God coupled with the non-medical strategies I learned from The Anxiety Cure have been more than sufficient to deal with the little issues that still occasionally arise in the areas of overcoming anxiety and depression.